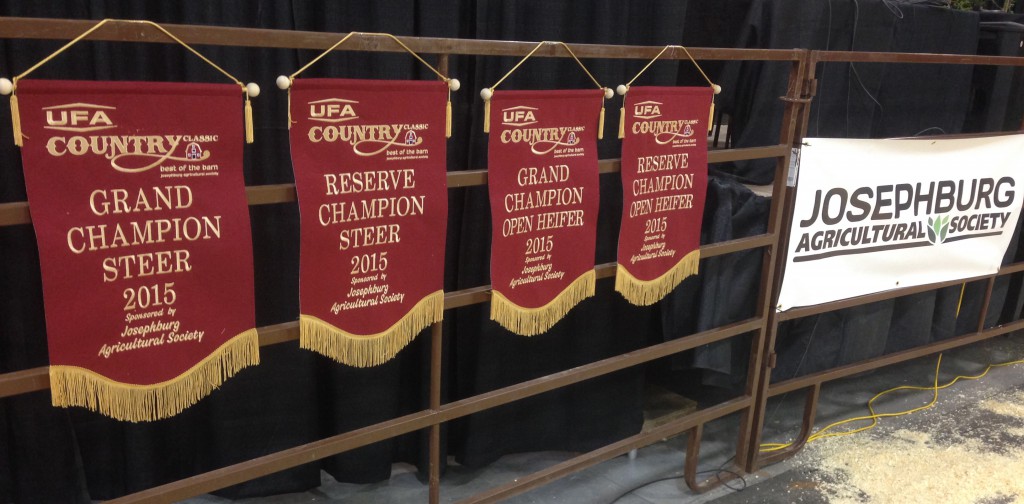 Josephburg Ag Society champions the need for an indoor, multi-use ag facility. Much of what we do (livestock-wise) is organized around our seasons. For the first time this year, the UFA Country Classic Cattle Show had the opportunity to stall the cattle indoors at Moyer Rec. Centre. We thank Strathcona County for seeing our 'indoor vision' and assisting us with this test run.
More opportunities like this offered to participants and show goers alike on a wider scope can only better what is out there for talent and interest.
A multi-use indoor/outdoor agri-sports facility would benefit the community by offering a defined, public location to pursue a number of agriculturally-related sports and similiar interests. This facility represents an economic driver for the area.
This facility could host Cattle Shows, Horse Shows, Cutting Events, Reining Events, High School/Junior/Little Britches Rodeos, Team Penning, Horse Pulls, Tractor Pulls, RV Shows for local dealers, Jockey Training Seminars, Machinery Demos and Training events, Search and Rescue Training, BMX events, Agility Dogs, Show Dogs, Miniature Horse Shows and Farmer's Market  – to name a 'few'.
Josephburg Ag Society looks forward to the continued progress on the path to getting something built.
More information can be found at:
https://www.strathcona.ca/council-county/news/news/2018/3/13/ag-facility-site/