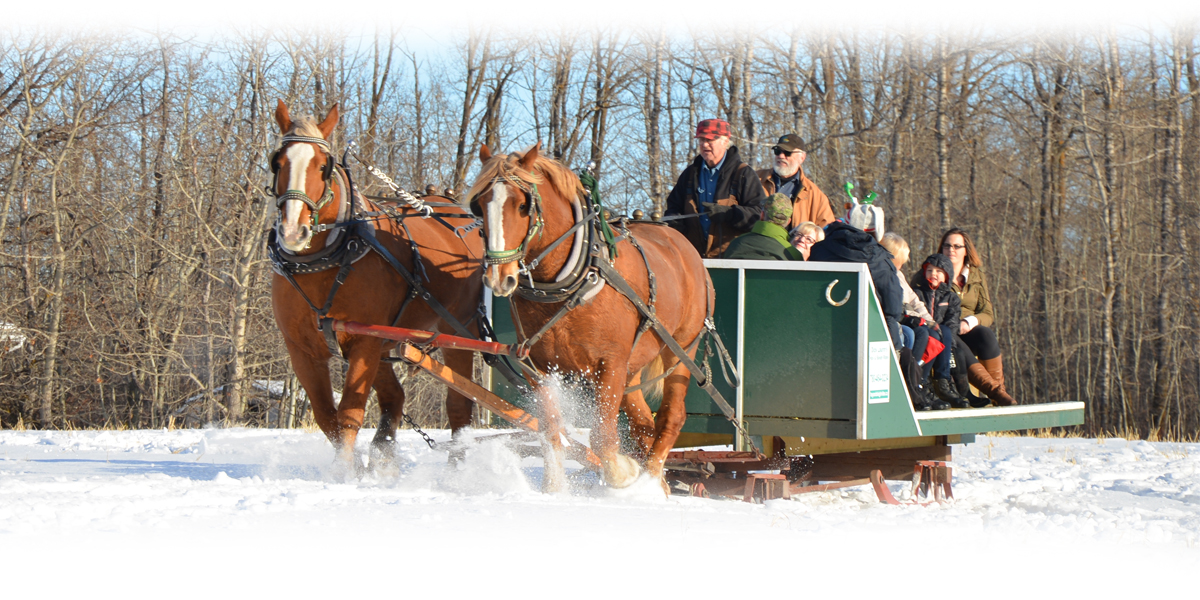 Welcome in winter with a trip to the country. Christmas in the Heartland is a driving tour of four unique venues steeped in tradition. Local halls and churches will be filled with artisans and crafters, ice carvings, nativity displays, sleigh rides, holiday music and more. Local venues will be featuring different aspects of a traditional christmas –  Good Hope Hall, Moyer Rec Centre, Bethany Lutheran Church, Brookville Community Hall and Partridge Hill Hall.
Busses look to be returning for 2022. Info will be forthcoming
Saturday, November 26th, 2022~ 10am – 4 pm
Good Hope Hall – Enjoy the German culture with over 130 Nutcrackers on display.  Vendors selling home made items. Ice carver on site to watch them transform a piece of ice into a piece of art! Free hot chocolate. 21076, Township Road 542. 780-998-4661
Bethany Lutheran Church – Nativity displays of all sizes, many from around the world. Featured this year are Indigeneous Nativities. Sleigh rides and brass band.  Ice Carving on-site. 20577, Township Road 550 780-998-1874
Moyer Rec Centre – Country Market featuring homemade crafts, baking and more. Cinnamon buns being made onsite. Concession. (NO ATM available this year). Music by Jordan Rody, Alberta's Polka King. Rope Making by SmithPark Farms. Ice Carving on-site. 54569, Range Road 215, Josephburg. 780-998-9450
Brookville Community Hall – 
Partridge Hill Community Hall –
*Heartland Hall (North Contact Office) – Will not be hosting in 2022. The events of the evening are moving to Moyer Rec Centre – Beef on a bun to be served OUTSIDE to eat in your vehicles. No seating inside the hall.
*Bremner House – is closed for ag facility groundwork being done.
Josephburg Community Church – is not partaking of Christmas in the Heartland 2022.
Sunday, November 27th, 2021 ~ 1-3 pm

Bethany Lutheran Church – Nativity displays of all sizes, many from around the world on display. Featured this year are European Nativities. Warm drinks and goodies served. 1pm- 3pm 20577, Township Road 550 780-998-1874
Moyer Rec Centre – Free public skating. Inside and weather permitting – outside. 54569, Range Road 215, Josephburg. 780-998-9450