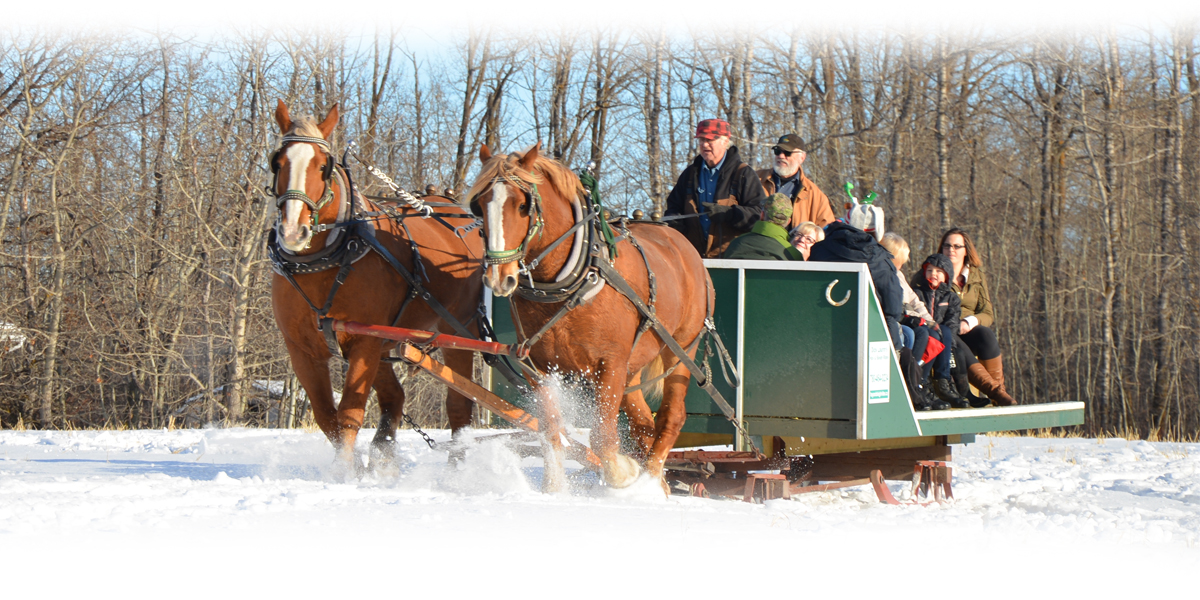 Thank you for attending 2023. THIS INFO WILL BE UPDATED FALL 2024
Welcome in winter with a trip to the country. Christmas in the Heartland is a driving tour of unique rural venues steeped in tradition. Local halls and churches will be filled with artisans and crafters, ice carvings, nativity displays, sleigh rides, holiday music and more. Local venues will be featuring different aspects of a traditional christmas –  Good Hope Hall, Moyer Rec Centre, Bethany Lutheran Church, Brookville Community Hall and Partridge Hill Hall.
Catch a ride from Sherwood Park to the event. Visit every location during the day on Saturday.
As of NOVEMBER 20, 2023 – Bus is sold out! Thank you for your interest.

Bus ride does not include Beef on a Bun and fireworks in the evening.  For more info, visit strathcona.ca/ruralchristmas
Saturday, November 25th, 2023~ 10am – 4 pm
Good Hope Hall – Enjoy the German culture with over 130 Nutcrackers on display.  Artisan vendors selling home made items. Ice carver on site to watch them transform a piece of ice into a piece of art! Free hot chocolate. Located at 21076, Township Road 542.
Bethany Lutheran Church – Nativity displays of all sizes, many from around the world. Featured this year are Nativities for Children. Sleigh rides and DaCamera Singers. Chee-Z-Q Food Truck onsite for showgoers to purchase food from. Ice Carving on-site. Located at 20577, Township Road 550  780-998-1874
Moyer Rec Centre – Country Market featuring homemade crafts, baking and more. Cinnamon buns being made onsite. Concession. (NO ATM available). Wool carding and spinning. BACK THIS YEAR: get a Christmas family photo in Santa's straw bales. Ice Carving on-site. Located at 54569, Range Road 215, Josephburg.  780-998-9450
Brookville Community Hall –  Our hall will be buzzing with Ukrainian melodies, interactive displays and crafts for the little ones. Indulge in Ukrainian lunch, take a selfie with the ice sculpture and shop for holiday treasures. Friends of the Ukrainian Village and the Bookmobile also onsite.
Located on Highway 16 at 53203 Range Road 212.
Partridge Hill Community Hall – Unique hand-crafted gifts and art displays. Ice carving onsite.  Antique displays. Concession – hearty soups and more.
Located at 22002 Township Road 542  
No Sunday Events