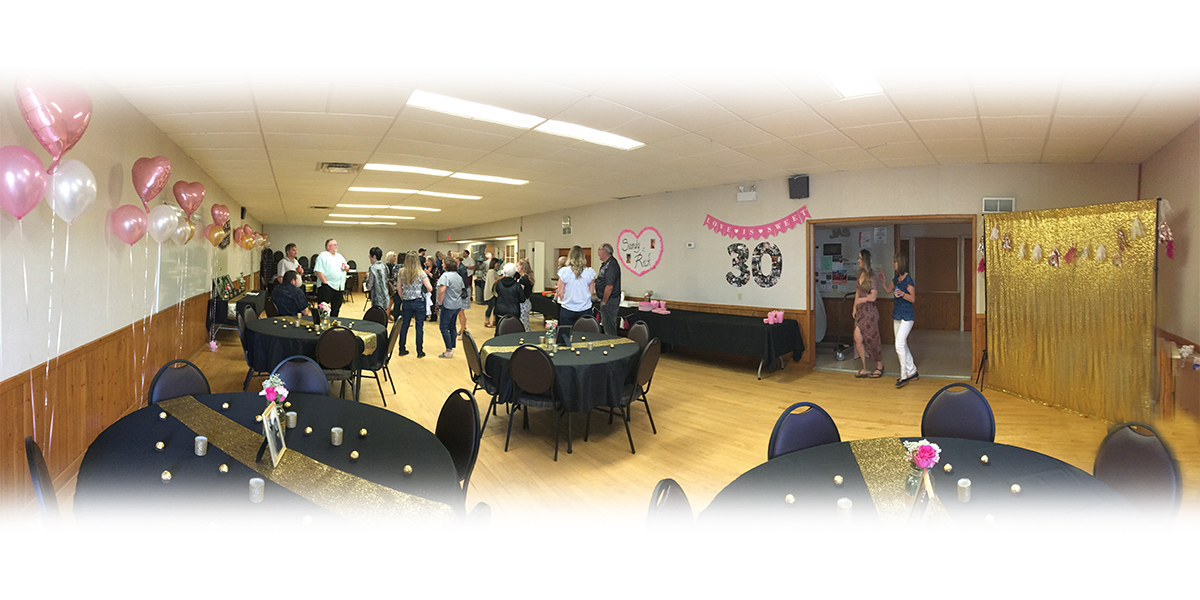 JOSEPHBURG COMMUNITY HALL
#57 54569 Range Road 215, Josephburg, AB

Hall Rental Number: (780) 998-9450
(please leave a message)
Josephburg Community Hall is the perfect size for your next corporate event, family gathering or group get-together. We have lots of room for the kids to roam with a wonderful farm-themed playground, space outside to BBQ and ample room inside to host your event.
Best deal… our $450 Weekend Special rate for those wanting to decorate Friday night and clean up on Sunday – saves you money.
This rate gives access to the hall at noon on Friday till 4 pm on Sunday. (Save $175!)
Fill out the paperwork, submit online and we will follow-up with you to verify the date requested is available.
HALL RENTAL RATES


 
 
 
 
 

Sunday

Saturday

Friday

Weekdays
(10am-6pm)


Weeknights


(6pm – midnight

)

$175.00
$225.00
$225.00
$175.00
$125.00
 
 
 
 
 

Dec 24/25

Dec 26

Dec 31

Easter

Weekend Special
$350.00
$350.00
$350.00
$350.00
 $450.00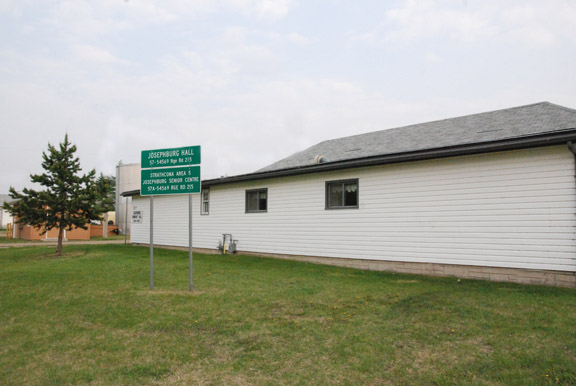 All hall rentals include full use of the kitchen and all cutlery and dishes.
All hall rentals include the use of all (12 round – 60″,  four rectangle – 84″x33″ and three rectangle – 48″ x 24″) tables and chairs in the hall.

Renters are allowed to bring in their own caterers.
OTHER SERVICES AND ITEMS AVAILABLE
Table and chair set up/take down for meeting – $200.00
Chair set up / take down for meeting – $75.00
Additional 8′ Wooden tables are available for rent – $5.00/table 
Additional Wooden Chair rental: $1.00/chair
DAMAGE DEPOSITS
DAMAGE DEPOSIT OF $250 IS REQUIRED TO SECURE RENTAL. E-transfers accepted.

PLEASE BE ADVISED ALL DAMAGE DEPOSIT CHEQUES ARE CASHED. REFUNDS WILL BE ISSUED AFTER REVIEW OF HALL BY CARETAKER
(within 30 day of rental upon approval)
ALBERTA LIQUOR LICENSE AND HOST LIQUOR LIABILITY INSURANCE IS REQUIRED FOR RENTALS. As a renter, you must provide proof of insurance and permitting by presenting originals of both your Certificate of Insurance and the Alberta Liquor License to the Josephburg Community Hall JAS Caretaker a minimum ten (10) days prior to your rental of the Josephburg Community Hall. Copies of these same originals must also be provided, as they must be submitted to the owner of the facility. Please be advised these requirements are non-negotiable. 
ADJACENT AMENITIES
Horseshoe pits with benches, farm-themed playground, skateboard ramps, basketball court adjacent to hall, three shale ball diamonds available for rent, Heritage Park near ball diamonds features picnic tables, benches and mature trees, paved and lit walkway around park, camping in designated areas with a permit from Strathcona County. A great ambiance for all your family and business functions.
Looking for more information?
Please call 780-998-9450 and leave a message. The machine is checked once a week.