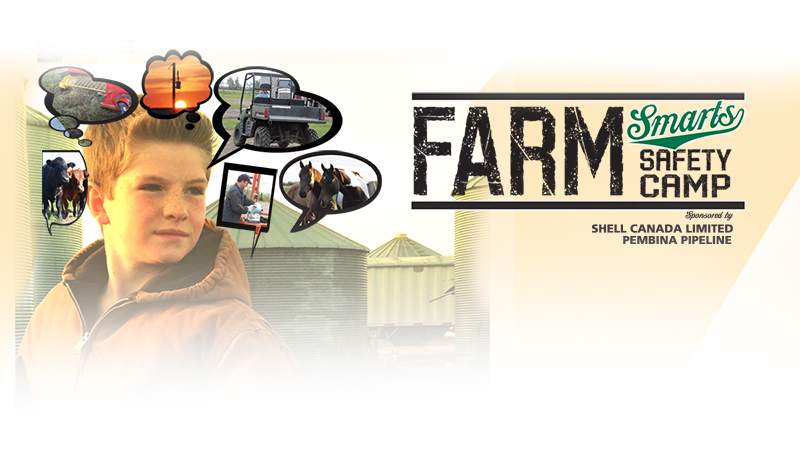 Ag Societies were given a provincial grant in 2010 to use towards farm safety in a capacity they saw fit. We used some of ours to purchase riding helmets for local youth. The remainder of the grant was used to roll out Farms Smarts Safety Camp. JAS had held a farm safety camp years previous so the framework was there to build on. Through the added funding Shell Canada provided, the idea returned.
Farm Smarts Safety Camp is a large scale, interactive learning experience. Local school kids are invited to attend the one-day camp at Moyer Rec Centre (ice surface)  in Josephburg to see first hand how to stay safe around equipment and livestock. Children learn how to recognize hazards and avoid injury. Included are first-person stories about hazards as well as interactive demonstrations and displays. 
Various training stations teach safety around large and small machinery, animals, chemicals, fire and electricity, health issues relating to eyes, ears, skin and lungs and response to injury incidents.
Recognizing that a one-day safety camp will not change the behaviour overnight, we hope to bring the importance of this knowledge to the kids and make them more aware. Our goal is for the information to reach beyond the actual participants and be reflected in the attitudes and behaviours of the community. We hope the kids take what they learn home and share the experience with their family to encourage discussions on safety.