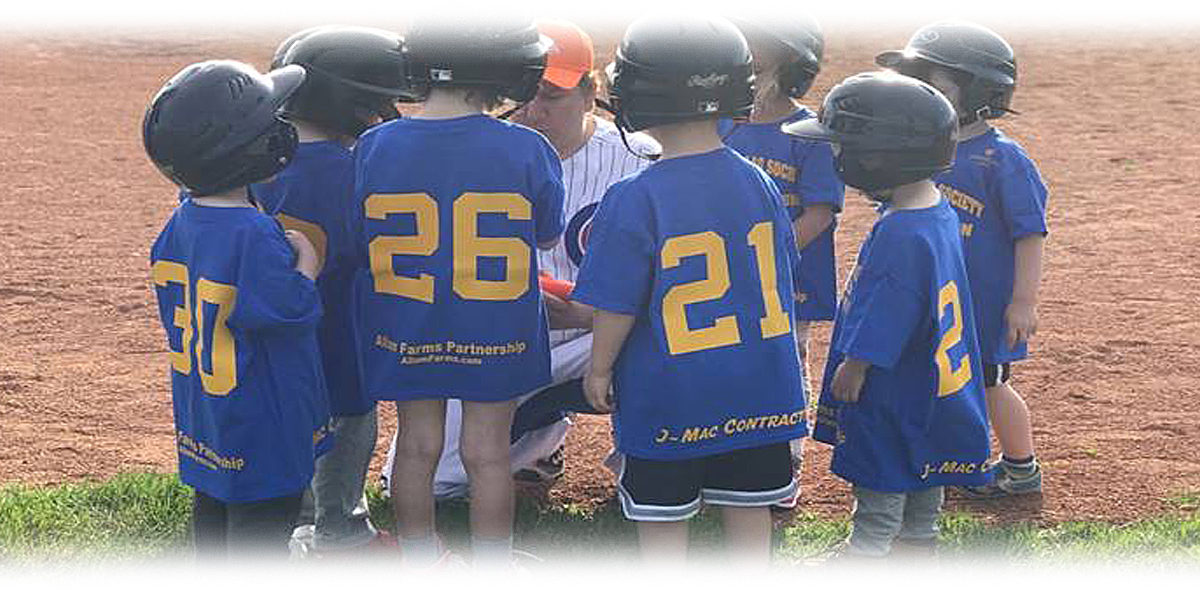 Recreational Tee-Ball and Softball is gearing up for another season of fun. This is a parent-lead, rural softball program is aimed at teaching the fundamentals of the sport. Much like minor hockey, coaches come from the parent/grandparent group of the kids registered. Josephburg Ag Society has invested in new equipment recently and are happy to provide the basic structure to the program with coordinators to organize the teams. 
Josephburg has excellent shale ball diamonds, a great place to learn and grow your player's interest in softball.
Tee-Ball – Ages 3 to 5
Softball – Ages 6 to 16


You need a ball glove, a good pair of runners and not-your-best t-shirt to start. We will have t-shirts and ball caps for the kids on order. We have bats, bases, helmets and balls.
Practices/Games – Monday & Wednesday nights, in Josephburg, (13 minutes East of Fort Sask.), from the first week of June to the end of July (July/August – alternative season).

Tee-Ball – played at the North Diamond across from our Country Playground 6pm – 7pm. Both nights.
Softball – is played at the Center Shale Diamonds 6pm – 7:30 pm.
Bring your Friends, Family and Neighbours to cheer on the Ball players.
Take a picnic basket, & have a picnic after the game.
Enjoy our Country Playground as well as our new OUTDOOR Fitness Centre completed in 2015.
Fees – Only $35.00 per player, plus a $10 family membership to the Josephburg Agricultural Society.
(Fee Includes a T-Shirt that each child can keep.)
PLEASE consider volunteering as we NEED HELP for Coaches, PLUS parents at Skills Stations, and to help with our Field Safety and First Aid Program!
Strathcona Book Mobile – We have scheduled our Tee-Ball & Softball 4 FUN programs so that families can take advantage of the Strathcona Book Mobile, on Wednesday nights from 7- 8 pm. Books and videos, can be returned them to the Fort Saskatchewan or Strathcona Public Library or the Book Mobile.
OUR SEASON will run either a June 2 – July 28, 2021 season or July 7 – August 25, 2021. We are hoping for June/July.